Mas Huix is located in a privileged and secluded environment, surrounded by mountains and forests that offer a breathtaking panoramic views. It is located in a place of great natural beauty about 560 meters above sea level.
It is a perfect place for family or business meetings that want to enjoy the tranquility and nature with the comfort of a restored and fully equipped cottage.
The country house is rented exclusively to a single group.
Maximum capacity: 30 people.
10 bedrooms with bathroom.

Ground floor:
– Fully equipped kitchen
– Living room (sofa area with TV, fireplace and barbecue)
– Dining room
– 3 bedrooms with bathroom
– Terrace
Upper floor:
– 7 bedrooms with bathroom
– Terrace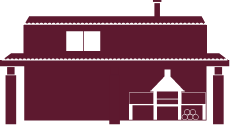 It's the old hayloft of the cottage, located next to the swimming pool
Upper floor
– Living room
– Outside porch with barbecue
Upper floor:
– Free space of 50 m² for celebrations, workshops and activities

Spaces for celebrations:
– Fenced swimming pool
– Mini-golf (10 holes)
– Basketball court and football 5 pitch
– Lawn bowling court
– Volleyball net
– Children's play area
– Porch with barbecue next to the pool
– Porch with panoramic views in front of the country house
– Chapel
– Parking